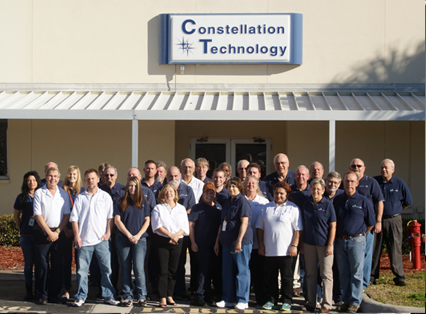 Constellation Technology Corporation
7887 Bryan Dairy Road, Suite 100
Largo,FL 33777-1452
Voice: 800-335-7355
Local: 727-547-0600
For Laboratory Testing: extension 102
For all other Customer Service: ext.104
FAX: 727-545-6150
email:info@contech.com
website: www.contech.com
Normal business hours are Monday-Friday 8:00 AM to 5:00 PM Eastern (US) Time.
Constellation Technology Corporation is located in the Tampa Bay Area of Florida, conveniently located near Tampa International Airport, as well as the St. Pete-Clearwater International Airport.
Constellation Technology's Laboratory and Offices are maintained in the Pinellas County Young/Rainey Science Technology & Research (STAR) Center.
Directions From Tampa International Airport (TPA)