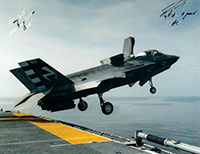 Constellation Technology has the subject matter experts to help you determine what measurementsare needed to define the issue, then analyze the data to provide solutions that are successfully implemented. Our team of scientists and engineers have the experience to successfully provide implementable solutions.
The US Army Aviation and Missile Research Development and Engineering Center (AMRDEC) at Huntsville, AL has awarded Constellation Technology a five year contract to perform Production Lot Testing (PLT) under the Airworthiness Verification Program (AVP). This involves conformance testing of Critical Safety Items (CSIs) that includes visual; non-destructive; dimensional; chemistry, and metallurgical inspections.
Constellation Technology performs complete Metrology services. Our world class inspection laboratory provides accurate and precise measurements. The analysis is provided in a responsive, timely, and competitive manner. Precise measurement equipment, such as Coordinate Measuring Machines (CMM), are utilized to discriminate within 10 percent of the total tolerance spread for the feature being inspected.